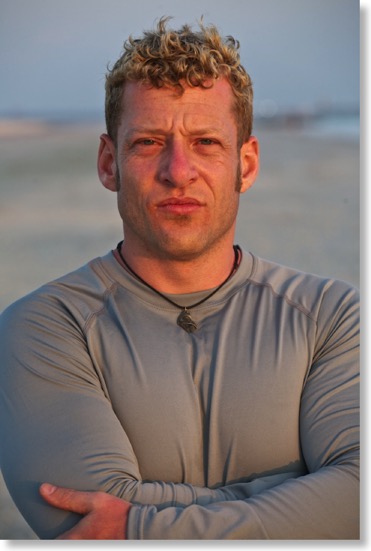 After a long day of photographing in the sun, Honeymoon Island State Park, Florida.
I was born and raised in southern Ontario. My interest in the natural world began at an early age, when my family took trips to cottage country in central Ontario. In high school, I regularly visited Algonquin Provincial Park during all seasons to canoe, ski, snowshoe and hike. My interest in nature and photography continued to grow. My older brother Gary took me on many of these adventures, and I am very grateful that he tolerated his baby brother. I enjoyed taking photos as a teenager, and my sister, Myra, was instrumental in encouraging me early on. I later discovered photographers such as John Shaw, Galen Rowell, and Art Wolfe.

My interests prompted me to pursue a career as an ecologist. I obtained a Bachelor of Science in zoology and biology from the University of Toronto, and then a Master of Science from the University of Alberta, where I studied the interactions of elk and beaver and the resulting impacts the ecosystem. I have worked as wildlife ecologist for over 15 years in Ontario, Alberta, Wyoming, and British Columbia on a variety of studies, which include: size variation of coyotes in Canada, beaver-elk-willow ecology in the Canadian Rockies, elk population and behaviour characteristics in Alberta, the impacts of roads on wildlife in Wyoming, deer and mountain goat ecology in British Columbia, and more recently, the ecology of wolverine and other carnivores in southwest British Columbia.

My interest in photography became more serious once I relocated to the Canadian Rockies. Banff National Park had an endless supply of wildlife and landscape to photograph. I later followed an opportunity to move to Jackson Wyoming, where I worked as an ecologist with the US Forest Service and spent time honing my photography skills.

I now reside in southwestern British Columbia, which provides me with access to many beautiful landscapes and a wide variety of wildlife to photograph. I hope you enjoy viewing my website, and feel free to
contact
me with any questions you may have.